Carers During Covid Lockdown - Caroline
---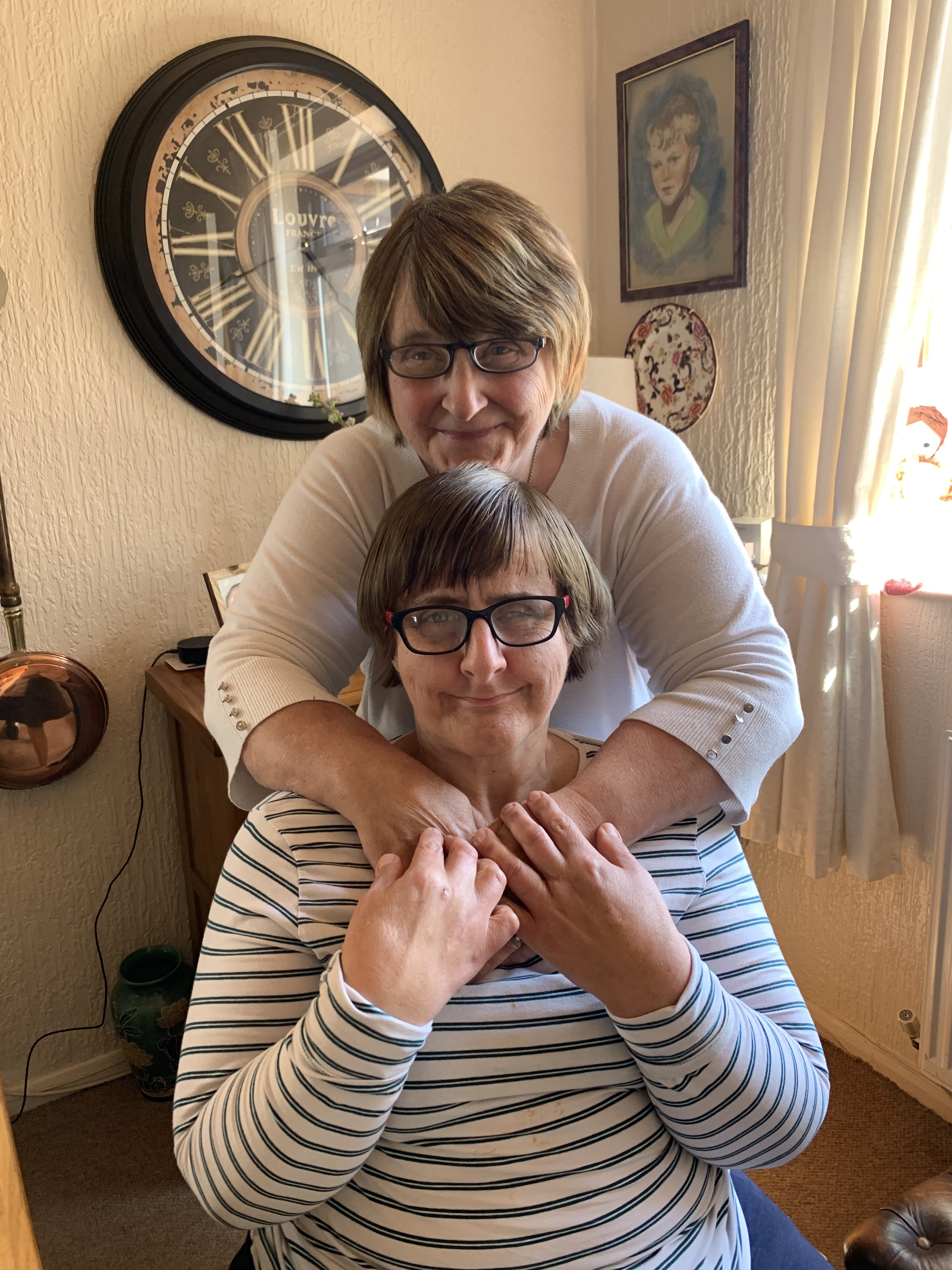 Caroline cares for her daughter Rebecca who is semi-independent, but just before lockdown started Rebecca needed to have a leg amputation below the knee. As well as being partially sighted, Rebecca has diabetes and hydrocephalus. The amputation was the result of complications after numerous operations on her ankle.
Rebecca now has a night time care assistant from the NHS and a Personal Assistant for 2 hours a day from Derbyshire Adult Care who come in and give her practical support 6 times a week. But, because statutory resources were limited, Caroline and another daughter and niece found they had no alternative but to provide care between 12pm and 10pm on a rota basis to offer sufficient supervision for Rebecca.
Caroline who herself has osteo-arthritis and is recovering from cancer, says that the introduction of lockdown made supporting her daughter very difficult because it coincided with Rebecca's recuperation. The effects of it on the family were very stressful, and Caroline had 'lots and lots of tears'.
Our Carer Support Worker contacted Caroline and as a result of this, organised a supply of visors to ensure clinical safety in Rebecca's home, as well as a grant for a washing machine as hers had recently broken down and she was missing the opportunity of doing her own washing independently.
Caroline says that the past 14 weeks of being there for her daughter has been very tiring, but DCA have been there for her too and our support has enabled her to ensure her daughter is recuperating well. Rebecca has recently been getting used to a prosthetic leg and is beginning to get steadily more mobile. With lockdown easing, she has seen her brother for the first time in many weeks and both of these developments have made her happier and more positive. As Rebecca has always been a determined person, Caroline is optimistic that the signs of her returning to a semi-independent lifestyle despite her operation are now really encouraging.
Caroline says that hearing from DCA when the lockdown crisis started was 'a breath of fresh air' and that it was 'nice to have someone to talk to who understood what carers go through'. She 'can't thank DCA enough' for the help she received from our Carer Support Worker to assist her as a Carer through this difficult period.