DCA announces the appointment of new Chief Executive, Rebecca Cooper
---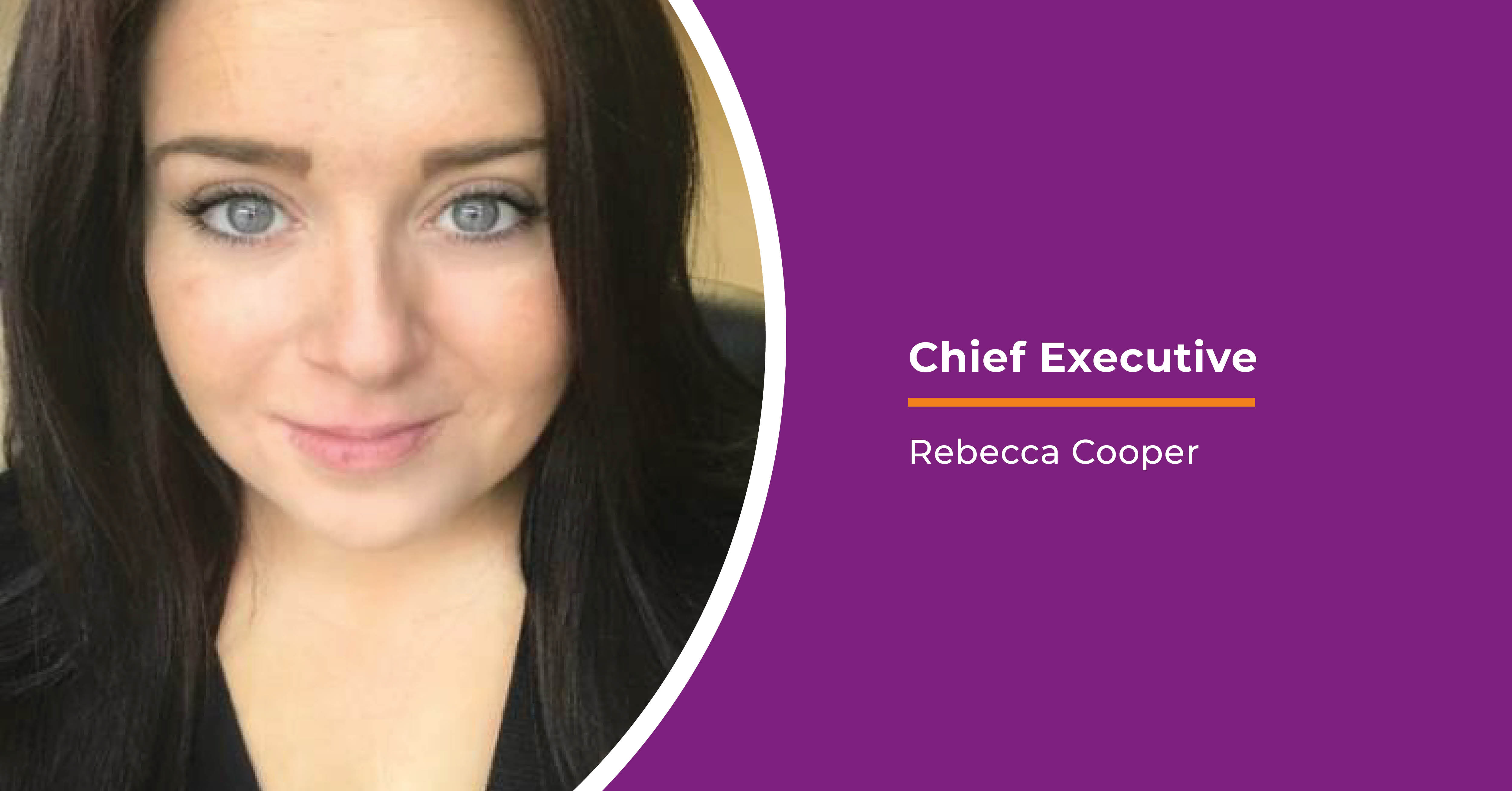 DCA board of trustees is delighted to confirm that Rebecca Cooper will join us as our newly appointed Chief Executive. Rebecca will lead the charity and its growing community of Carers through an exciting period of unparalleled growth and transition.
DCA is the lead provider for unpaid Carer services in Derbyshire. DCA support Carers who look after a friend or family member who, due to illness, disability, mental health problems or an addiction, cannot cope without their help and support.
Rebecca joins DCA from National Charity WAY Widowed and Young, where she has worked as Chief Executive for the last three years.
Starting her career at her local Hospice, Rebecca has spent over 16 years in the voluntary sector and has extensive experience of charity leadership and organisational growth.
Rebecca has led and managed a wide range of services, including those specifically for unpaid Carers, having previously worked for North Staffs Carers Association as Deputy Chief Officer for seven years.
A qualified member of the Chartered Institute of Fundraising, Rebecca is accomplished at generating income for charities that support both adults and children. She is looking forward to bringing her enthusiasm, breadth and depth of knowledge and skills to lead DCA.
Speaking about her new role, Rebecca Cooper said:
"I am delighted and honoured to have been appointed to Derbyshire Carers Association as their new CEO. I am excited to have the opportunity to play a key role within this leading charity in the health and social care sector, driving the organisation forward, and building on the success of the existing service provision. I am deeply passionate about tackling the barriers in accessing high-quality Carer-support, and committed to working with stakeholders to ensure specialist Carer-support is provided.

We are at a pivotal moment in the health and social care system. The sector is acutely aware of the disproportionate impact of pandemic-related disruptions to care, and the resulting impact on our ability to intervene early, meeting the needs of Carers and the families they support. Joining DCA to lead on the development of the next long-term strategy presents a well-timed opportunity to engage staff, trustees, members and partners, along with system leaders across the health and social care sector"