Virtual Bucket Collection
---
Across the course of every season Derby County Football Club offer fundraising opportunities to up to 25 different charities through collections outside the stadium at each home game.
Whilst the 2020/21 season regulations mean this isn't currently possible in its usual way, the official charity partners of Derby County, along with its charitable arm - the Community Trust, have teamed up to generate vital funds.
Fans will be able to donate via a 'Virtual Bucket Collection' from 20th November to 18th December 2020.
The 'All About the Youth' partnership collection will launch on International Children's Day and aim to raise funds to support children and young people across Derbyshire who may have been adversely affected by the pandemic.
The lockdown has also had serious implications on the ways in which charities are able to operate and support the most vulnerable groups in our communities, which many children and young people unfortunately fall into.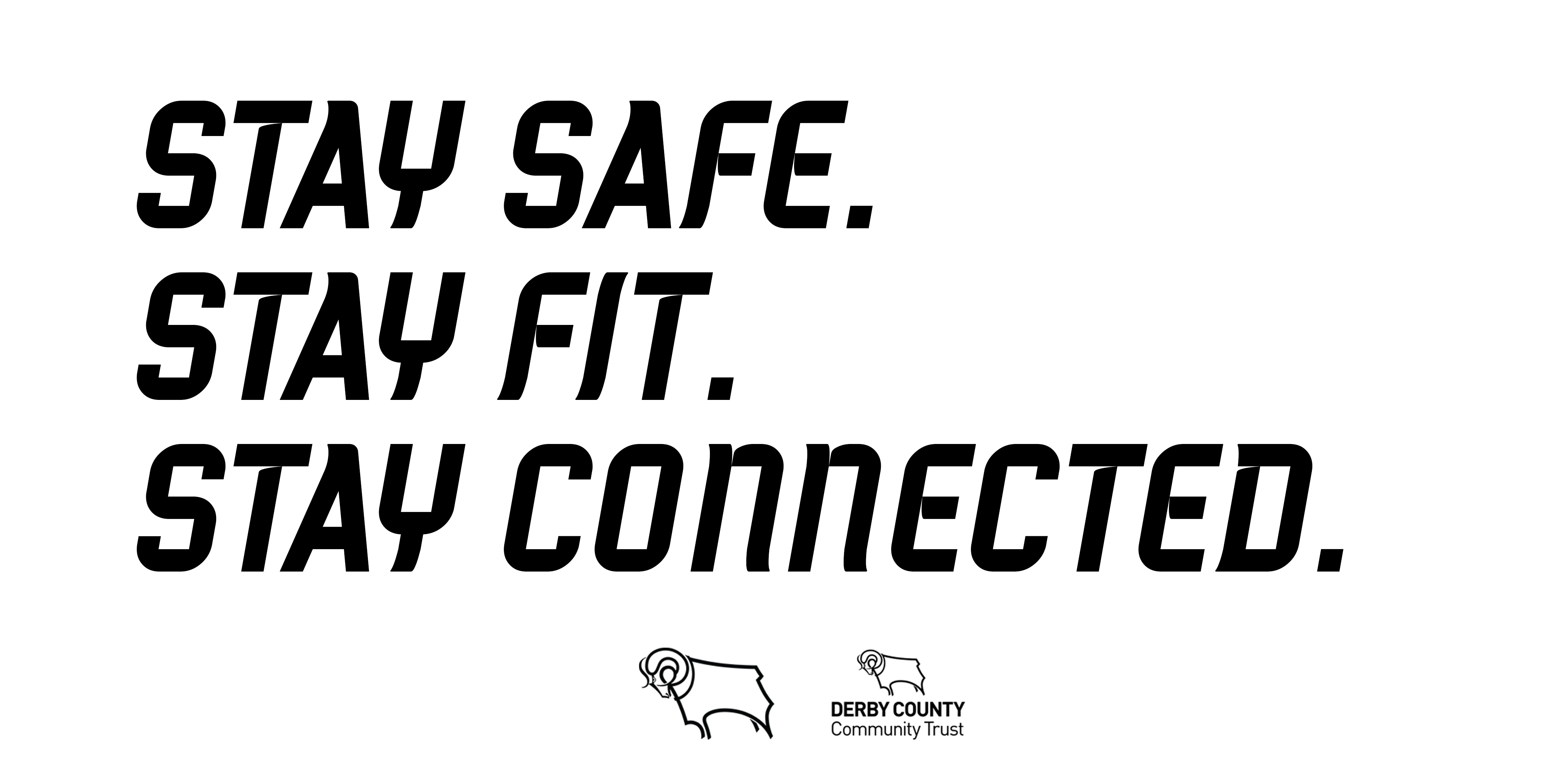 Derbyshire Young Carers provide support to children who are taking on a caring responsibility for someone at home who has a long term, chronic health condition, disability or mental illness.
As a result of the pandemic, some of these children may be providing care for over 30 hours per week.
Only 3% of young carers are receiving support and their own mental health is being affected, with many of them feeling lonely and anxious about the possibility of bringing Covid-19 into their homes where they care for a clinically vulnerable relative.
Donations could send young carers resources, games and activities, allow the use of technology to support them and engage specialist services to help them with day to day life.
Safe and Sound supports children and young people across Derbyshire who are victims of or at risk of child exploitation including sexual, County Lines, trafficking, Modern Slavery and radicalisation.
Young people have been at far greater risk of exploitation during the pandemic, predators have been far more active on social media and gaming channels and Safe and Sound's work has focused on the importance of privacy settings to protect young people from online grooming.
Young people have also become more vulnerable to exploitation such as grooming and transporting drugs where their families are facing financial hardship.
Usual proactive fundraising activities were also curtailed as a result of the lockdown so any funds generated will support provisions to develop safely to support more young people at risk.
me&dee offer a 'memory holiday' to both adults and children who are facing a difficult time in their lives, often where a family member has received a life changing, life shortening or a terminal diagnosis.
The charity's beautiful lodge in the heart of Sherwood Forest gives a family the chance to relax in a peaceful environment where their needs have been thoughtfully considered and to enjoy life as a family.
Since March, me&dee have lost over 70% of their income due to limited fundraising capacity, but have been able to continue to provide families with amazing memories. Any donations will ensure more families can experience this opportunity when their time together may be sadly limited.
Derby County Community Trust deliver a huge range of projects with a key focus on supporting children and young people to effectively fulfil their potential.
Derby has been classed as the third most affected city as a result of the pandemic, with unemployment rates rising and the number of children living in poverty sadly increasing in line with those statistics.
Throughout the pandemic, the Community Trust has aimed to provide more opportunities and resources for those who may be at a disadvantage, with the launch of the food donation hub, IT loan schemes, in-school support and sustaining virtual activities.
Simon Carnall, Head of Community at Derby County Community Trust said:
"All the charities involved in this appeal would usually have the opportunity to carry out a bucket collection during a home fixture. Of course, with the pandemic, that opportunity has been taken away and community fundraising has become increasingly more difficult.
"By joining up with the club charity partners, we aim to raise much needed funds for the youth of the city and county. All four charities have a huge impact on the young people's lives and the support we offer is needed more now than ever"
All funds will be split equally across the four charities and you can make a kind donation to the appeal here: https://www.justgiving.com/campaign/donationbucket