Young Carers Awareness Day 2020
---
Young Carers help to look after someone in their family, who is ill, disabled or misuses drugs or alcohol. There are over 166,000 young carers in the UK, with recent research showing that one in five secondary school children may be a young carer. The average age for a young carer to be identified is 12, but for many, they have been caring for years before support is offered to them.
As part of our awareness raising we were able to get Penny one of our Young Carers interviewed on ITV for a slot they were doing on Young Carers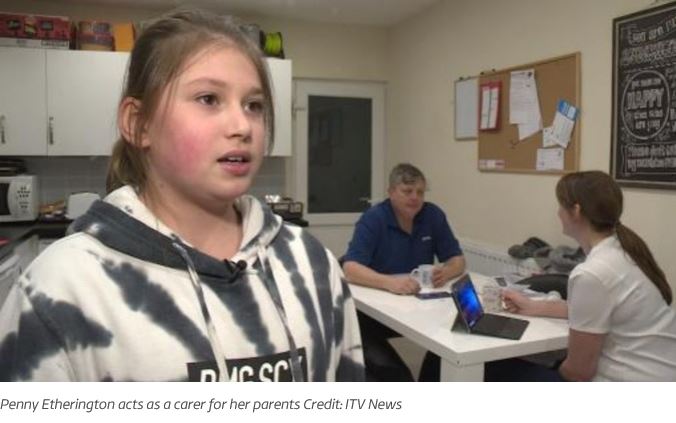 it can be viewed here
Young Carers Awareness Day is an annual, national event, led by Carers Trust, and took place on 30 January 2020. In Derbyshire, the Young Carers Service, provided by Derbyshire Carers Association, marked the day with events and publicity across schools in the county.
Ripley Junior School are celebrating Young Carers Awareness Day. Their team of Young Carer Ambassadors have had awareness training and have organised a whole school poster competition and a non-uniform day. There were lots of fantastic entries and the children have been collecting lots of information about Young Carers. Winners have been chosen from each year group and the winning posters will be printed and enlarged for display around the school. Helen Yates from Derbyshire Young Carers presented the winners with a goody bag of prizes to thank them for their hard work. The non-uniform day has raised a fabulous £145 which will go towards providing more activities and trips for our young carers to take a break from their caring role. Thank you so much to Ripley Junior School. You are all superstars!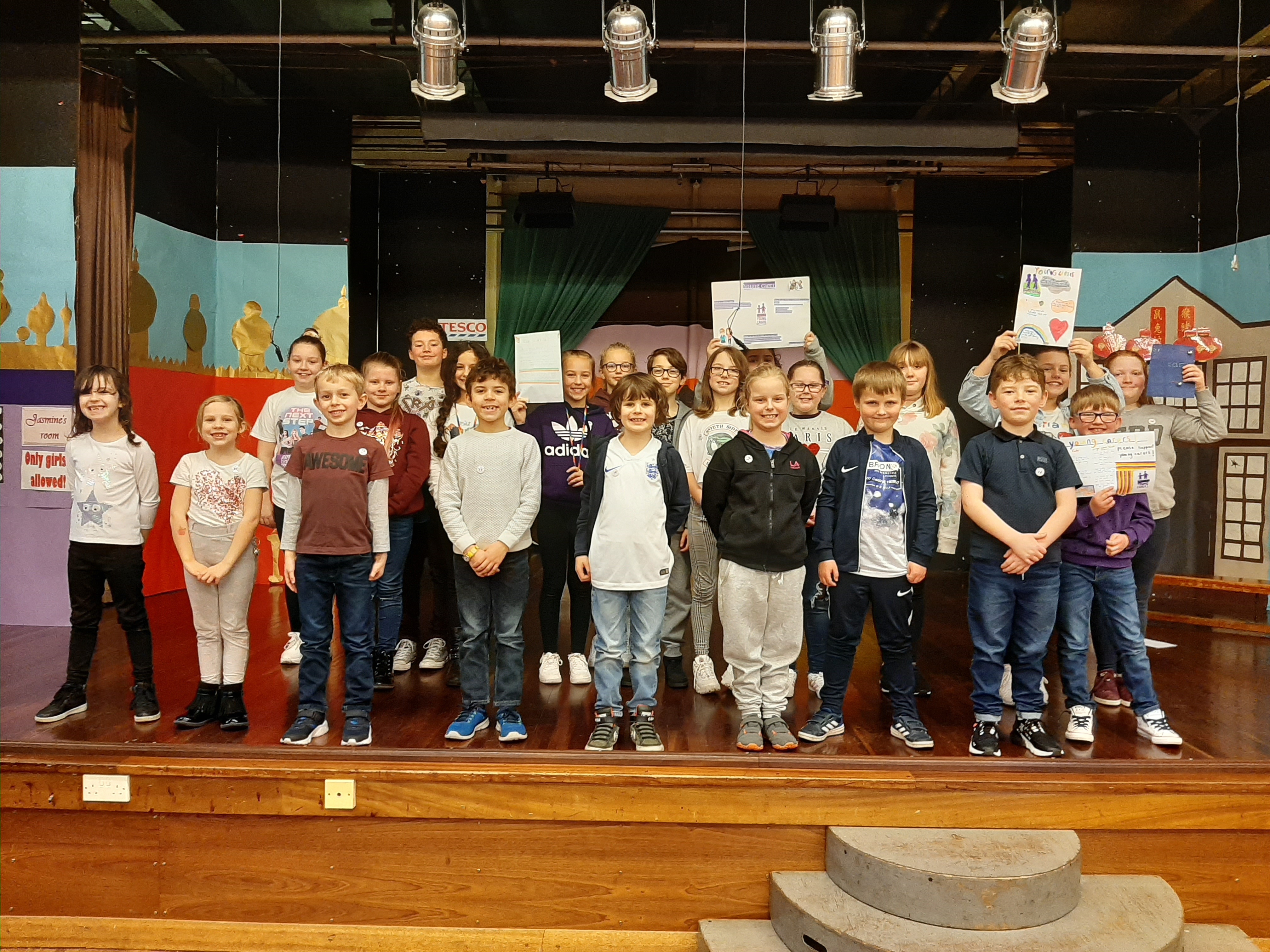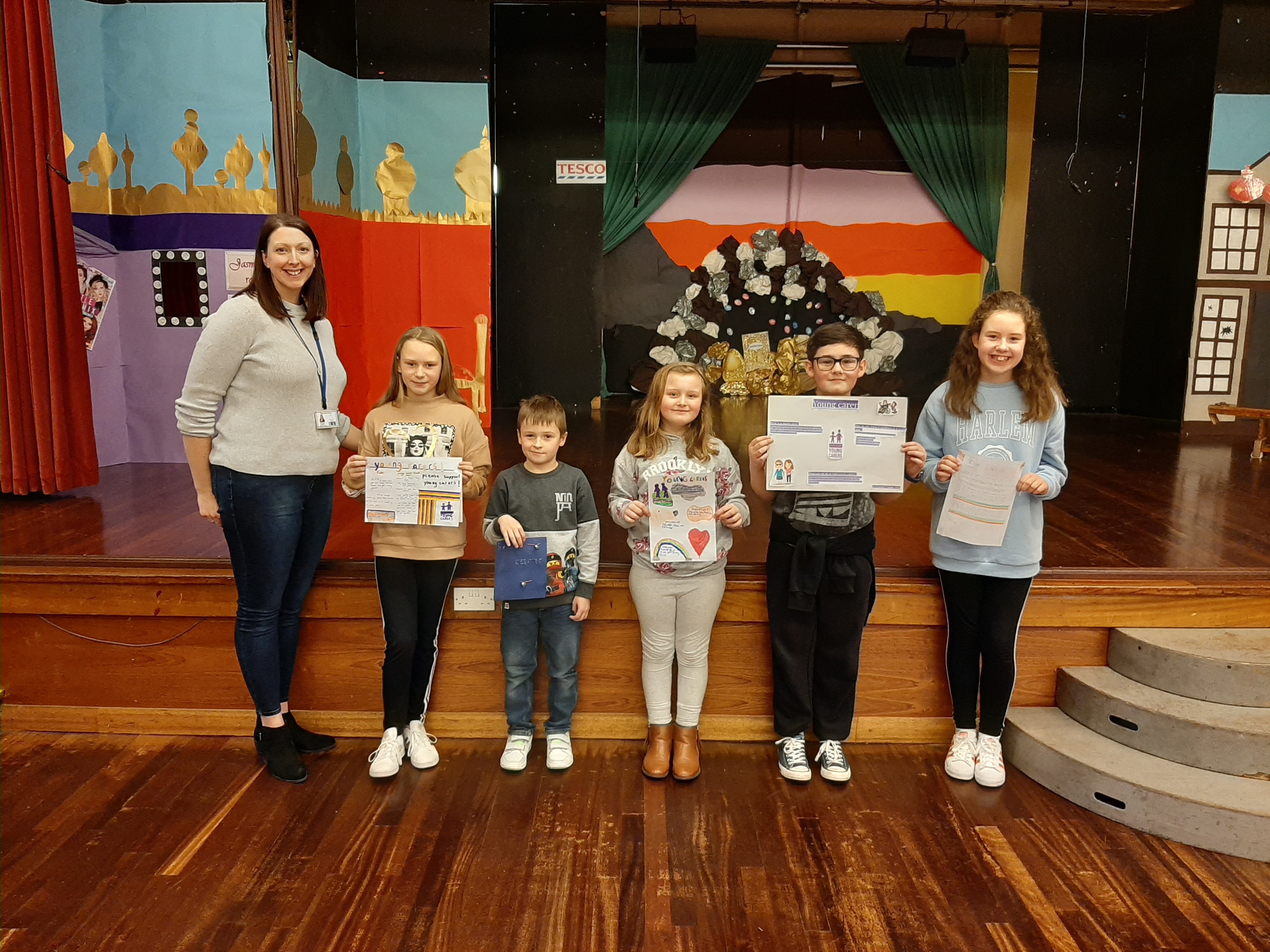 John Port Spencer Academy, Etwall, are holding a coffee and hot chocolate morning to raise money for Young Carers Awareness Day. Students from the year 9 prefect team have had training in raising awareness for Young Carers and have organised today's event. The money will be used to buy family tickets and vouchers that can be gifted to young carers in Derbyshire. The sixth form prefects delivered a week of awareness raising assemblies last week, letting everyone know about young carers and the events taking place. A big thank you to everyone involved at John Port. We're very grateful for your support.
Funding from The Carers Trust allowed us to buy badges to promote the Young Carers service, with both schools giving badges to the pupils who donated money. We were also able to buy prizes for the competition winners and supplies for the coffee morning.
We also held 2 forums – one in Chesterfield and one in Ripley for our Young Carers
In Chesterfield, a group of three young carers met to socialise and celebrate young carers day. This small group of young people came together at our offices where we started by using social media and meme's to relax using contexts they're familiar with. The evening progressed with more activities to engage and enthuse the Young Carers.
Towards the end of the session the young people had stated they really enjoy this evening, and asked about doing more in the future.
In Ripley a group of nine young carers came to this forum, as it was a new group, with only two people knowing each other, this meant we went round the table to introduce ourselves. Then we played the icebreaker using M&M's to start. Having a group of young people who have never met before, asking them to talk about themselves was awkward at points, one young person even said, 'and this is awkward'. Which it was, however, as we settled in, and people were encouraged to listen and talk the group jelled and found what worked for them. Chocolate and games helped. We allow the groups to be free, nothing is compulsory, although we are stricter with phones for social and safeguarding reasons.
The overall outcome was a successful relaunch of the forum groups, where we will continue to provide safe spaces for young carers, who can come and relax, building a better picture about their lives for us and them and in turn create better outcomes for all parties involved.