Young Carers Survival Packs
---
Back in April, we were at the beginning of lock down. No one knew how long it would go on for, and we were frantically trying to think of ways to support our young carers and their families through this very challenging situation.
As well as our one to one calls, family support calls and group Zoom chats, we wanted to give each family some materials and ideas that would help them.
This became our Family Survival Packs.
The first survival pack was put together in April. It contained all sorts of resources including a whiteboard and pen, stress ball, play dough, note book, colouring book and coloured crayon. The booklet that went with it focused on looking after yourself. We'd had more and more conversations with our young carers about setting a daily routine, having coping strategies for when things got difficult at home, and giving themselves some time-out.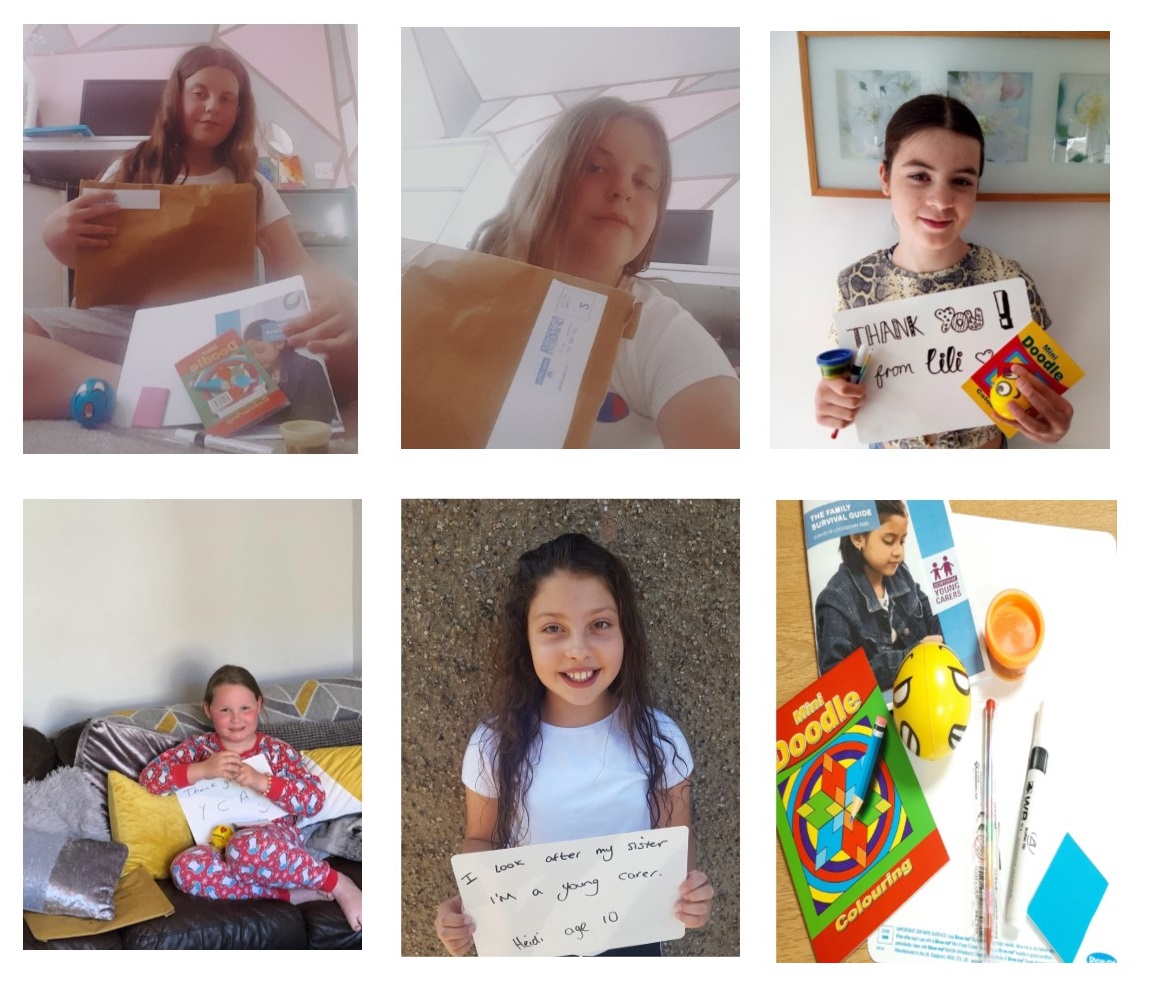 Our support workers packed up the resources and they were posted or hand-delivered to 115 families who were accessing our service at that time. The families very much appreciated the packs and the ideas.
'I just got the anti-stress pack from you. I LOVE IT! The ball most of all. Coincidentally, it arrived just as I finished my SATs. What excellent timing!'
'Thank you for the pack. I really enjoyed it and it's nice to have something through the post to look forward to.'
'I really enjoyed the activity books. Can we have more word searches and cross words next time?'
'I loved the play dough and like making things with it. It's good because if it goes wrong I can start again and make it better.'
'Thanks for the parcel. I've shared it with my twin and am using it for school work.'
'The whiteboard is really useful. I don't have to waste paper and I've put it on my wall. Thank you very much.'
'Hello, we received the package you sent, thank you she loves it xx'
In June, we began to put together our second survival pack. This one was focusing on things to do at home with your family. Along with a booklet packed with ideas of activities, recipes and instructions for crafts, we included a packet of seeds. We also received a donation of Gingerbread House kits from Spring Water Charity and a large number of Easter Eggs from Derbyshire County Council. Again, our support workers packed up the kits and then began hand-delivering the survival packs and the treats right across the county with 130 families receiving a pack.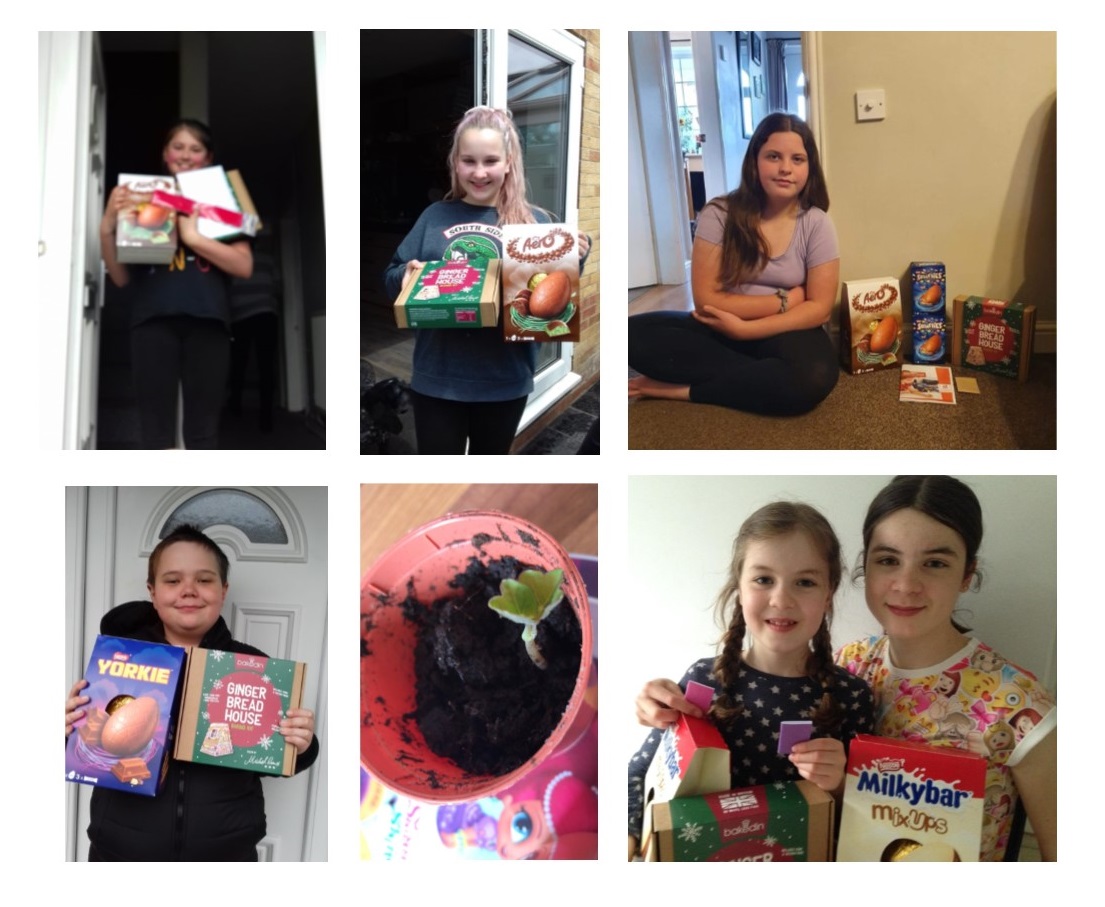 The hand-delivery gives our support workers a brilliant opportunity to see the families and the young carers face to face, even if just briefly. This has really helped to keep the workers in contact with the young carers.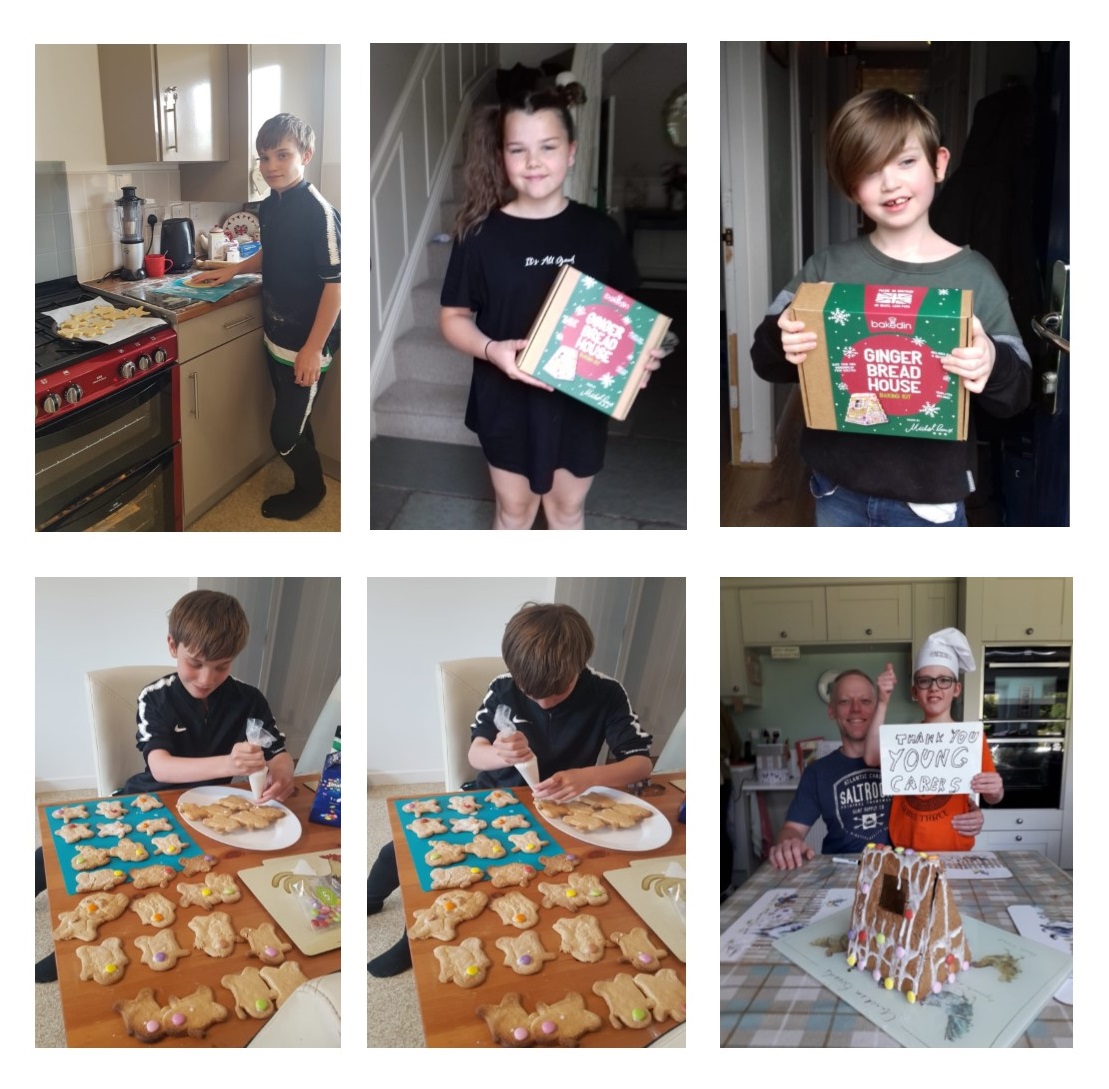 Comments from Parcel drop off Survival Pack 2:
'Hi Smita, the gingerbread house has been made, and will be demolished for dinner! The sign is written on the white board that you sent earlier! Thank you R, D, W xxx'
Harry Jones- text from mum after drop off.
'Thank you so much for Harry's lovely cake, chocolates and the activity pack. It was amazing to see you and finally say hello in person. You have really made his day!'.
1-2-1 with Harry over telephone.
'Thank-you for my surprises. My favourite was the chocolate and cake. But I like the seeds too so me and mummy can plant them in the new garden soon. I loved everything.'
Chloe and Chelsea Bajenski- said in person at the drop off.
'Thank you for the chocolate and gingerbread house, we can't wait to make them. It was a great surprise.'
L-.
'Aww that is so lovely and thoughtful for you to deliver these. The boys will absolutely love them! Thank you ever so much it has made our day'.
B-
'I really appreciate you coming to drop these off, you don't understand how nice it is to talk to someone even for a few minutes. I was really struggling today but seeing and talking to you and seeing B smile from the gifts has really brightened my mood'.
Mckenzie Dukes- Mum whatsapp message.
'Hi Chloe is was wonderful seeing you today, a lovely surprise. Mckenzie said thank you for everything he was over the moon when he saw how big the Easter egg was'.
K-
'It was so great to see you today, K absolutely loved the presents that you dropped off for him. He has already been into the chocolate egg. We are thinking of trying to do the gingerbread house over the weekend together now we are settled into the new home more. It was lovely to put a face to your voice. The 10 minute chat really put a positive spin on my day and I felt I was able to see so much clearer for the rest of the day. Thank-you for your brilliant support Chloe!'.
In July and August we are planning two more survival booklets and packs for the families. What will the next surprises be?