Marilyn K. Hambly - (FRSPH) Chair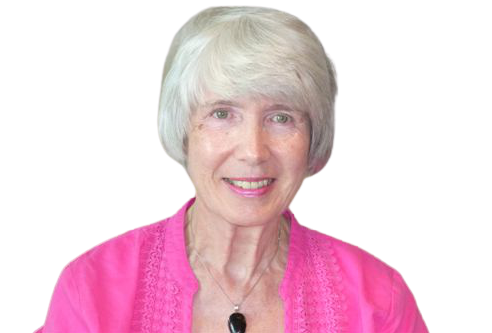 I have been a Trustee of Derbyshire Carers Association since 2012 and served as Vice-Chair until October 2020 when I agreed to take on the role of Interim Chair.
I am deeply committed to the work of DCA having had experience of the many difficulties faced by Carers within my own family. I am currently retired but remain engaged and committed to public health issues through my membership of the Royal Society for Public Health. I am keen to see greater emphasis nationally on the needs of Carers of all ages and, in particular, more recognition of the impact of caring on mental and physical health.
My professional career included many years working at senior level in the planning and management of health and social care services. I also have experience of developing and managing information/advice services and re-generation projects within disadvantaged communities. My three years spent working for a national charity helped me to better understand the valuable role played by the voluntary sector in supporting people struggling with health and disability issues. Prior to retirement, I was a Commissioning Manager for a local authority where my focus was on Carers services.
Chris Mitchell – (BA MA CQSW) Trustee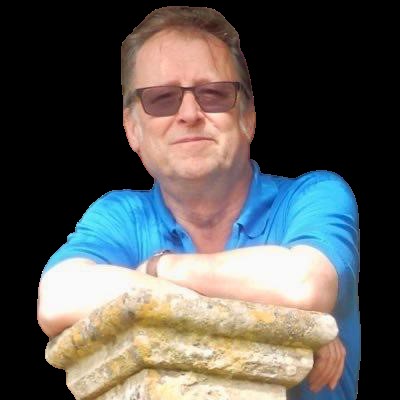 I recently finished a full 40 year career, working entirely in Social Care. I am a qualified social worker who specialised in working with vulnerable adults including; psychiatric social work, people who have a Learning Disability and also adults with Autism.
I have worked in both local authorities and the voluntary sector in posts from front-line social work to Deputy Chief Executive. For 7 years I led the Nottinghamshire Adults with Asperger's Team, which enjoyed a positive reputation in delivering high quality support packages for people with complex needs, and was itself commended by the Department of Health.
I had to take early retirement from Derbyshire Carers Association (DCA) last year after the pandemic meant local services were temporarily closed and I needed to supervise my son, Maitiu, who has Downs Syndrome and Autism.
After having our two sons, my wife and I went on to adopt three children who have Downs Syndrome. Maitiu's two older sisters live in a shared supported living house in Wirksworth and Maitiu continues to live at home.
When time allows, I enjoy exploring local history and archaeology, and when the opportunity arises, watching films, live music and visiting the theatre.
Dr. Amy Baraniak - (C. Psychol., Registered Health Psychologist, FHEA) Trustee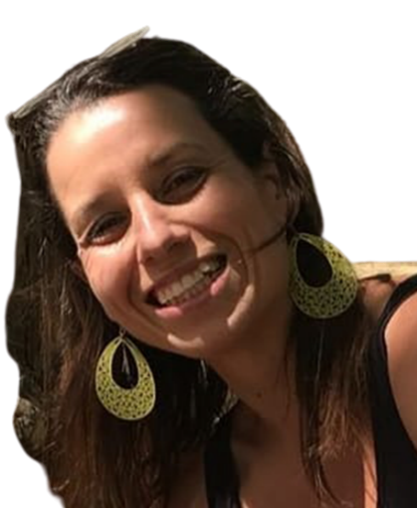 I am a Chartered Psychologist, HCPC Registered Health Psychologist and Senior Lecturer in Health Psychology at the University of Derby. Health psychology is all about how we can use psychology to promote and maintain health, improve health care and inform health policy, prevent illness and disability and enhance outcomes for those who are living with (or caring for) someone with illness or disability. All of these issues are really important for Carers.
My relationship with DCA began in 2014 when I worked with a team at the university to support DCA to evaluate the services they provide and to explore the health and wellbeing of Carers in Derby and Derbyshire. Having experienced some of the complexities and associated stresses of caring, as well as some of the joys that the caring role can bring, I was pleased to be able to support the organisation in this way.
I was especially delighted to be able to join the Board of Trustees in February 2020 and feel that this enables me to support the organisation more effectively with the skills that I have and also find new ways of supporting staff and Carers within the organisation.
I am really passionate about supporting DCA to fully understand the experiences of Carers, the impact that caring has on their overall wellbeing and the priorities of Carers, as well as the impact of the services provided by DCA to help drive improvements in services to improve outcomes for Carers. I worked for many years in primary health care prior to my move into academia in 2009 in a variety of roles, including service audit and evaluation, service development and as a trainee health psychologist delivering behaviour change interventions for patients.
Dr. Nohaid Ilyas – Trustee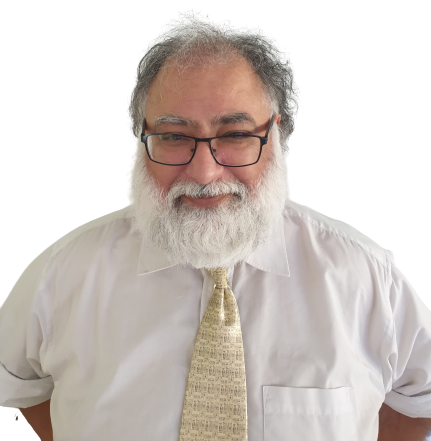 I am currently Clinical Lead for the GP+ service as well as Southglade Medical Practice and a few other Nottingham clinical services. I have a special interest in teaching and addictions medicine and previously sat on the board of GB and Europe Alcoholics Anonymous as a Non-Alcoholic Trustee and was Clinical and Operations Director for Birdsgrove House, an addictions unit that specialised in caring for healthcare professionals with addiction problems.
I am the Medical Lead on the Nottingham City GP Alliance coronavirus task force and the Clinical Lead for the Nottingham Coronavirus Medical Assessment Centre and the Nottingham Coronavirus Home Visiting Service.
I also worked for WHO and the UN specialising in the rehabilitation of primary care in post-conflict regions and have worked with many Government Organisations and Non-Governmental Organisations including; ECHO, Medecin du Monde, Medecin Sans Frontiere, World Vision and The International Red Cross amongst others.
My interest in Carers was made personal by my mother dying with dementia and being cared for by us at my brother's house.
Wendy Shaw - Trustee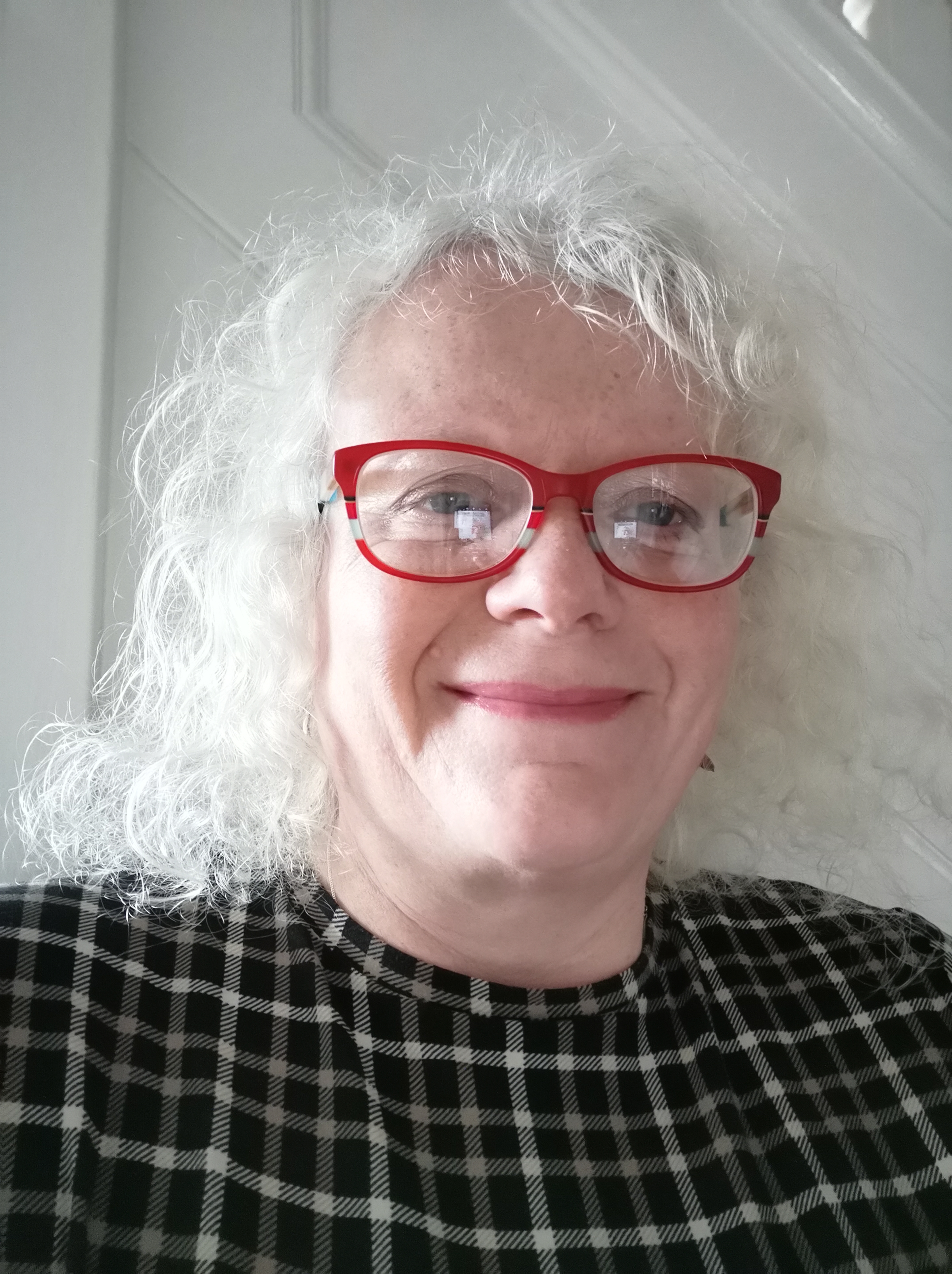 I have been a Trustee of Derbyshire Carers Association since November of 2022.
I am a Solicitor and Partner in the Commercial Property Department of Ashton Bond Gigg Solicitors in Nottingham, having been with the firm for 13 years.
I qualified in 1993 having started in the legal profession in 1984.
Having been at two high street practices prior to my role in my present firm, I have dealt with most aspects of the law ,including Private Client, which gave me a good insight into, and empathy for ,the challenges facing those who provide and require care.
My last practice was in Ripley where I practiced for 17 years and the main office of Derbyshire Carers is based, so I was delighted to be able to join the Board of Trustees and renew and maintain links in the area, while using my skill set to contribute to and support the work of the Board.
In my spare time you will find me with my husband walking our dog up in Derbyshire, normally along the Cromford canal , ending it with fish and chips from Robinsons, where else, or, being massive Northern Soul music fans, dancing the night away at some local venue.
I am also a Governor of a small rural primary school in Derbyshire and have a keen interest in the preservation and safeguarding of our Inland Waterways.
Jon Kerley - Trustee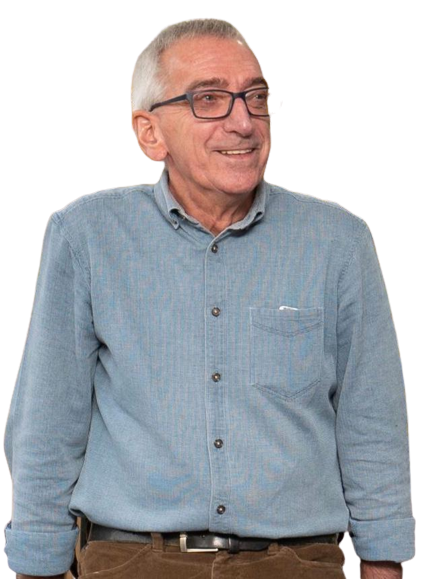 I have recently retired from a lengthy career in the private sector covering a variety of leadership and management roles with a focus on business marketing, finance and people development. I now want to focus my energy on voluntary activities and I really welcome being appointed as a trustee for DCA and am looking forward to contributing in any way I can.
For the last 20 years I have been a shareholder and training consultant in a small company which works for several major multi-national companies in the area of people development. I am hopeful that this experience, and the knowledge I have gained in this area, can be useful to DCA. I am also keen to further develop my understanding of the challenges faced by Carers of all ages and to support both them and our staff in every way possible.
In my spare time, my wife and I enjoy walking in the nearby Sherwood Forest and spending time with our family which currently consists of our two daughters, their husbands and our two energetic grandsons. I am also a long-suffering season ticket holder at Sheffield United Football Club and I attend as many of their matches as possible.
Paul Lobley (B.E.M) - Trustee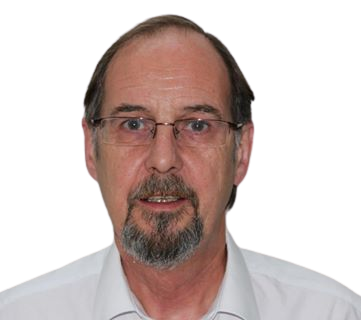 I have previously been a Trustee and the Treasurer of DCA for 10 years and have returned after a 2 year break pursuing other commitments.
I qualified as a CPFA Accountant in 1975 and subsequently worked for and with a wide range of public sector bodies, latterly through employment with the Audit Commission. I have almost 50 years experience as a public sector accountant working with a wide variety of organisations dedicated to serving a diverse population.
I have over 30 years of lived experience of the needs of Carers and those they care for and have represented family Carers on a number of groups. I am also intimately familiar with the broader picture in terms of the number and variety of Carers across the county and nationally, having conducted a detailed breakdown of national and local statistics using the 2011 census data. I have used this understanding to speak to a wide variety of groups about the family Carer role, their rights and the support available to them.
I was instrument in establishing the carersinderbyshire.org.uk website bringing together public sector and voluntary organisations to provide up to date and accurate support information to all family Carers in the County. I also support a number of other charitable organisations and received a British Empire Medal in the 2021 New Years Honours List for services to the community in Derbyshire.
I am also a local Town and Borough Councillor and currently the Mayor of Ripley Town Council and the Deputy Mayor of Amber Valley Borough Council.
Kevin Gough - Trustee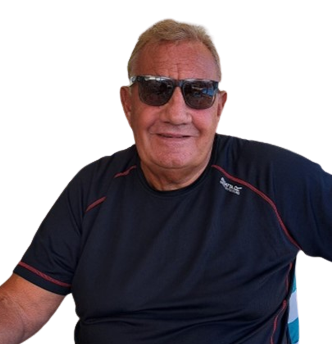 I am now retired but, latterly I was the Director of Kevin Gough Health and Safety Limited providing health and safety expertise, most recently to UK rail operations including; Manchester Metrolink and Docklands Light Railway and bid development expertise on rail-related safety, risk management and assurance including railway businesses in Copenhagen, Delhi, Dubai, Manila, Hyderabad and Chennai. Prior to that, I held senior safety roles in other railway businesses both in the UK and abroad.
I am a Member of the Institute of Occupational Safety and Health and a qualified safety auditor and risk assessor.
I have assisted Derbyshire Carers Association over many years in offering guidance on bid work, health and safety-related procedures, risk assessment and assurance matters so I am particularly delighted now I have more time to offer guidance from within as a member of the Board.
I live in Derby and I am married with three children and four grandchildren. I am an avid reader and a life-long supporter and season ticket holder of Leicester City Football Club.