MENTAL HEALTH CARERS
Carers play a significant role in the lives of the people they look after. With their help, the elderly, disabled, and sick are able to function, undertake their daily activities and live fulfilling lives.
To be able to take care of others, it's critical that carers take care of themselves. Mental Health Services are vitally important so carers can stay healthy and are able to perform their caring role to the best of their abilities.
Caring for someone with a mental health condition is difficult. Although it's an invisible illness, it can be just as crippling as a physical one. Mental Health Carers need to reach out for support too!
Here at DCA, we work with a number of Mental Health Support Groups and forums throughout the county. These Support Groups give carers the opportunity to have a voice and share experiences without the fear of stigma and prejudice. Simply giving someone time to talk, and listening to how they're feeling can be helpful in itself. Letting someone know you will be there to help and they are not alone can also offer great reassurance.
NORTH DERBYSHIRE MENTAL HEALTH CARERS FORUM CONTACT DETAILS:
St Thomas Centre (Behind St Thomas Church) Chatsworth Road Brampton Chesterfield S40 3AW
Last Wednesday of the month, 10am – 1pm
Email address: nderbyshiremhcf@gmail.com
Contact No's:
• 07730526220
• 07494943084
• 07730526219
DERBY CITY AND SOUTH DERBYSHIRE MENTAL HEALTH CARERS FORUM CONTACT DETAILS:
Oddfellows Oddfellows Hall 32 Charnwood Street Derby DE1 2GU
3rd Friday of every month, 11.30am – 2pm
Email address: dcandsderbysmhcf@gmail.com
Vivien Walters – 07921 162740
Sandra Austin – 07779 107087
WHAT TO DO IF YOU OR THE PERSON YOU CARE FOR IS IN CRISIS
If you feel like the person you care for is unable to manage their symptoms and you feel unsafe, you should contact your GP or NHS 111 if out-of-hours.
For immediate, life-threatening emergencies, call tel: 999.
If you, or someone you care about, is experiencing mental ill health and is in a crisis or emergency situation,the following organisations can help:
• The person you care for's GP – if possible your first point of contact should be their GP, as they will know their medical history and will decide the best action to take.
• If a health or social care professional (a care coordinator or key worker) has given you a specific phone number to call when you are concerned about the person you care for's condition, continue to use that number.
• Adult Care – during office hours Call Derbyshire on tel: 01629 533190 – the call centre is open between 8am to 8pm on Monday to Friday, and 9:30am to 4:30pm on Saturday to provide you with a speedy and direct response.
• Adult Care Out of Hours – in an emergency outside of normal office hours, call the Emergency Duty Team on tel: 01629 532600.
NHS mental health support line
Mental health support is now available to Derbyshire residents of all ages through a new NHS mental health support line. Call 0800 028 0077 - this is a Freephone number and calls from landlines or mobiles should be free. The support line is open 24 hours a day, seven days a week.
NHS Derby & Derbyshire Emotional Health & Wellbeing toolkit
https://derbyandderbyshireemotionalhealthandwellbeing.uk/
Mind
Mind provide advice and support to empower anyone experiencing a mental health problem. They campaign to improve services, raise awareness and promote understanding.
Mind have an a – z of mental health on their website which is written in an easy to understand format.
Follow the link here… Mind A-Z of Mental Health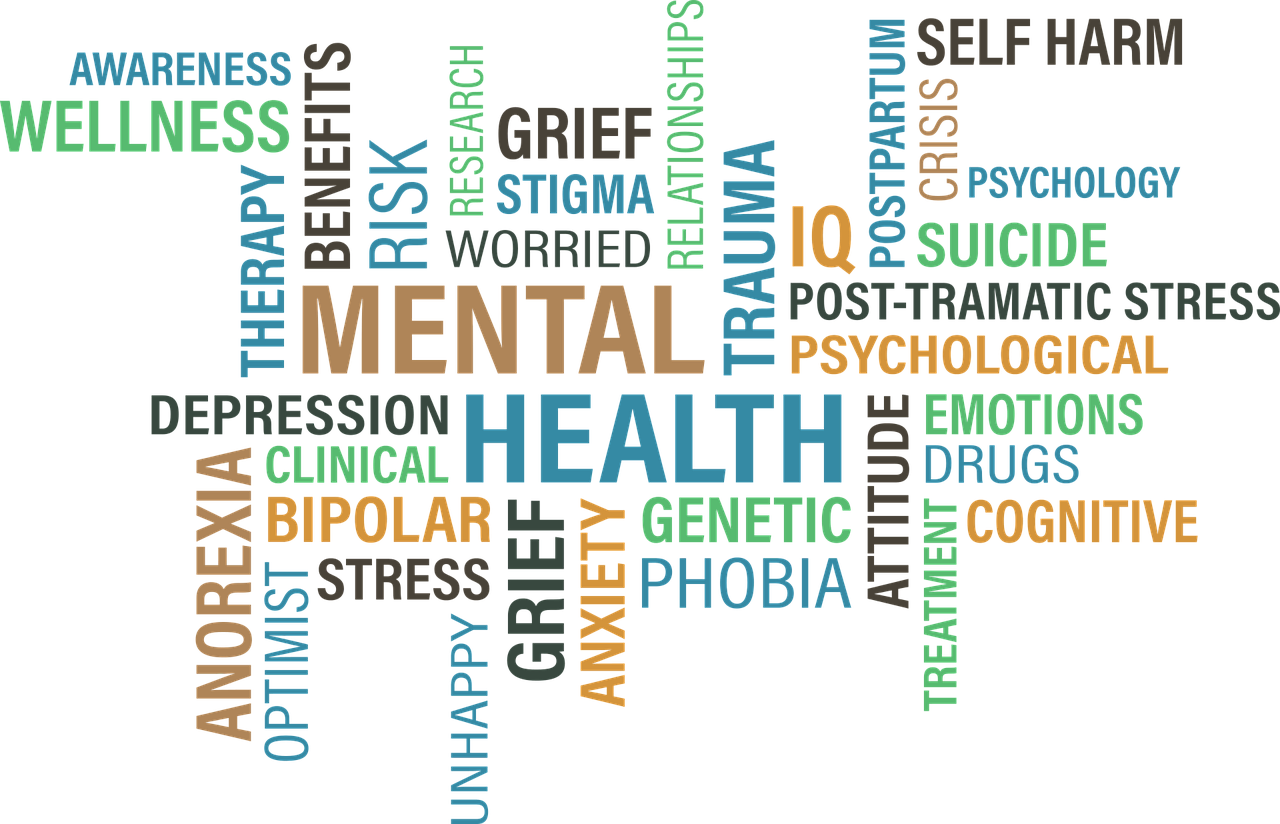 RECOVERY AND PEER SUPPORT SERVICE
Recovery is about helping people to achieve their own goals and aspirations.
Delivered in partnership with People, Potential, Possibilities (P3) and Derbyshire Federation for Mental Health (DFMH), the service helps people improve and maintain their mental health and wellbeing and reconnect with their local community by offering access to targeted one-to-one staff support, telephone support and community groups, and is open to anyone over the age of 18 living in Derbyshire who is experiencing mental ill health.
The service also offers training to enable people to support each other in their recovery journey and benefit from other people's experiences.
Services They Offer
• Targeted support through one-to-one and group sessions.
• Self help and peer support
• Telephone support
• Advice and information on mental illness.
• Recovery education to help manage and understand your mental health
• Social activities in the local community
• Signposting to other sources of community and specialist support
SINGLE POINT OF ACCESS
If you would like to contact the service, they are open from 9am – 5pm Monday to Friday.
email DerbyshireRecoveryPeerSupportService@rethink.org or call them on 01773 734989.
Visit the website … Single Point of Access
SOCIAL CARE ENABLEMENT SUPPORT
What is the Enablement Service?
The Enablement Service is a new service offered by Derbyshire County Council's Mental Health Direct Care Team. It aims to assist people with mental ill health to develop the skills they need in order to improve the quality of their lives.
People receiving the service are supported by an enablement worker, who will help them to develop confidence in daily living tasks, such as shopping, travelling, cooking, cleaning and managing their finances.
People may also be supported to join education or training classes, to find suitable paid or voluntary employment or to join community social groups.
The Enablement Service is not a registered service and therefore does not provide personal care or medicine administration.
The service is person-centred and varies according to the needs of the people referred to it. The Enablement Service is free of charge to those making use of it.
Who can receive support from the Enablement Service?
• People with mental ill health who are experiencing difficulties in managing their day to day lives
• People already using specialist mental health services who may benefit from a period of enablement
• People who are willing and able to engage in an intensive, short term intervention and are also:
• a resident of Derbyshire (excluding Derby City)
• of working age.
Call Derbyshire is the first point of contact for most enquiries.
Tel: 01629 533190 email: contact.centre@derbyshire.gov.uk
TALKING THERAPIES
A common treatment for mental health issues are talking therapies, which includes counselling and Cognitive Behavioural Therapy (CBT).
Psychological Therapy Services
There's a choice of three 'talking therapy' providers in Derbyshire (all services are free of charge):
Insight Healthcare
Tel: 0300 555 5582
area: New Mills, Whaley Bridge, Buxton, Bakewell, Matlock, Heanor, Ilkeston and Derby(for those who work in Nottingham, services are available in Stapleford and Nottingham locations).
Visit the website … Insight HealthCare
Talking Mental Health
Tel: 0300 123 0542
area: Derbyshire wide – including Derby City
Visit the website … Talking Mental Health
Trent PTS (Psychological Therapies Service)
Tel: 01332 265 659
area: Derby City, Chesterfield and Bolsover, Swadlincote, Ilkeston, Belper, Ripley, Wirksworth, Ashbourne and Alfreto.
Visit the website … Trentpts
Page last updated 18th December 2022