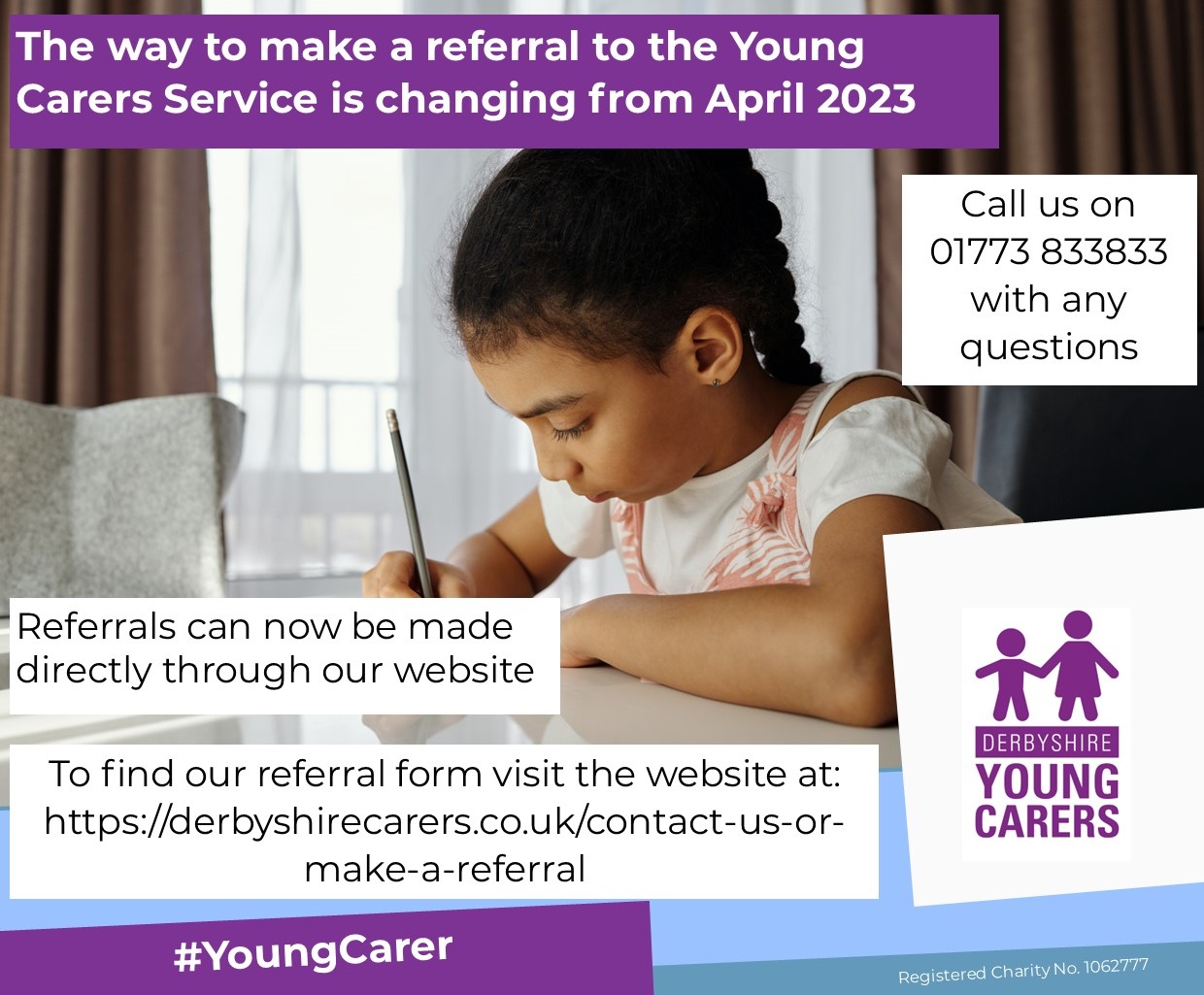 The following pdf outlines what service we are offering/providing for Young Carers in Spring/Summer 2023
Young Carer's Service Poster - Spring/Summer 2023
Derbyshire Young Carers Guide for Families
Derbyshire Young Carers Guide for Referrers
Our referral form needs to be completed for each young person (including those within the same family) being referred.

Anyone can make a referral including family members, however, parental permission is needed for those under 18 years.
Please contact us to discuss the referral if you're in any doubt about the eligibility of the young person.
Our referral process is protected by confidentiality
You can contact the Young Carers Service on:
01773 833833
youngcarers@derbyshirecarers.co.uk
You can also find us on:
Twitter
Instagram: @youngcarersderbys